Role: UX Strategy, Special Projects Lead
The Market Watch ipad app, the Smart Money Retirement Planner, and DJX are financial data visualization tools. Data and visualizations are becoming increasingly important in the news environment. For both casual users and experts, it provides a way to see the bigger picture.

Smart Money Retirement Planner
The Retirement Planner needs to work for multiple levels of users. For people who are just starting to think about retirement, or who are intimidated by the idea of financial planning, it has a simple, intuitive interface which allows them to quickly see if they're on track for their goals. More in-depth controls are provide for users who are more experienced and want to dig deeper.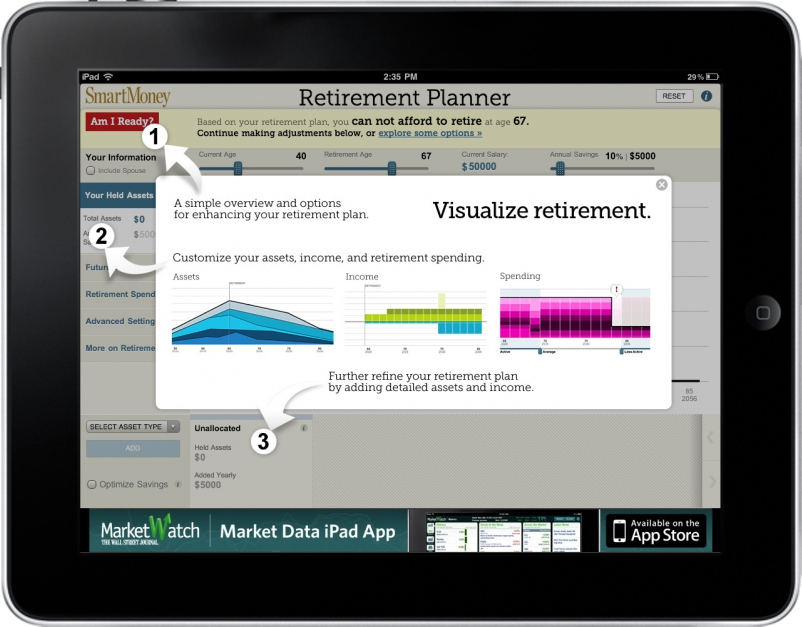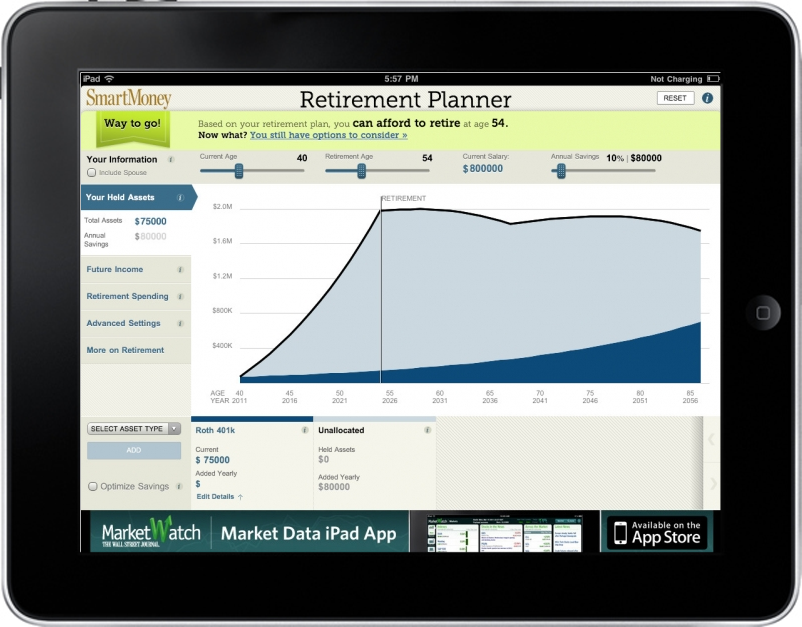 MarketWatch Data DVR
The MarketWatch iPad app was created for personal investors, and delivers breaking markets and business news headlines, full-stories and real-time commentary throughout the day. Nicknamed the markets data DVR, the user can navigate back in time using the indexes at the bottom to catch up on news or locate articles tied to a specific market movement.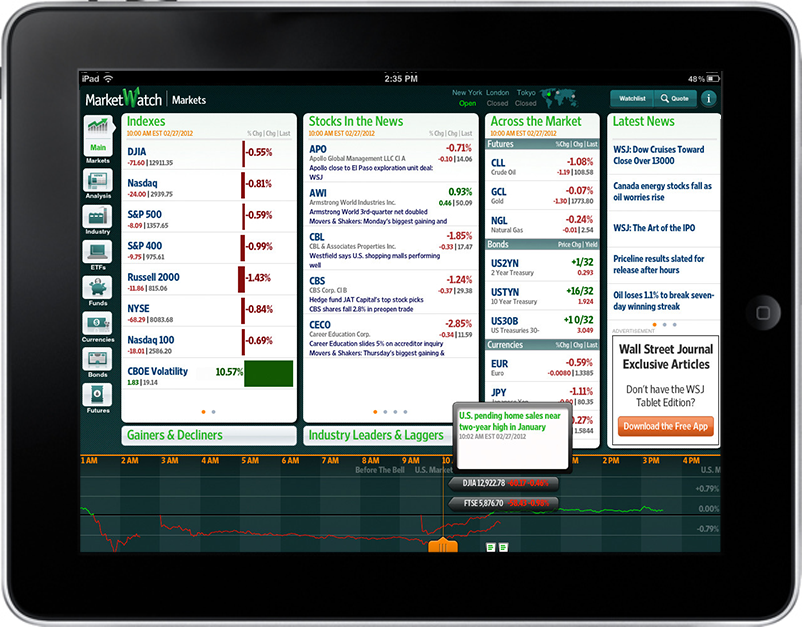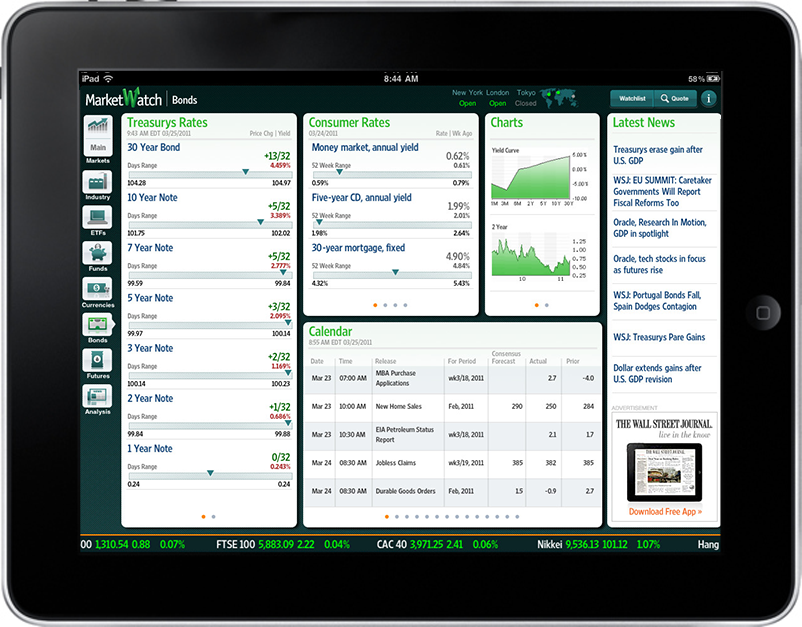 DJ X
DJ X (Realtime) is designed for users who follow the market intensely. Its more dense interface can be extensively customized and contains real-time institutional news with DJ Dominant – proprietary Commodities, Equity, FX and Fixed Income news exclusive to Dow Jones.